Casual Group Driving Events:
Royal Society, based out of Calgary, started in 2017 as a more informal group drives division of Royal Rally. It has since grown in popularity and attendance over the years. Our first drive in 2017 had a total of 9 cars on the event. Nowadays we regularly see 20-30 cars participating in our more casual drives. We've seen up to 42 cars join us!
If you're looking for an opportunity to go on a more relaxed cruise for a few hours, we'd love to have you come out. We drive as a group and make a few stops along the way to let everyone catch up. It's also a great opportunity to meet a lot of the folks who regularly come on Royal Rally, and gives you a little taste of what we're all about.
On average, our drives are about 250-300km long and take 2.5-3 hours to complete. We often have an optional lunch or dinner stop on the route as well, where applicable.
We'll update this page with future dates for Royal Society drives and aim to do a drive every month from April – October (as long as the weather allows).
Previous routes have taken us out to Longview, Nanton, Vulcan, Canmore and more! Our events are all based out of Calgary.
When's The Next Drive?
The next drive is planned for sometime in June.
Royal Society will be driving to the Nanton Candy Store on Saturday, June 19, departing at 10 a.m. from SE Calgary. We will first head East of the city and then South, before heading in to Nanton. On the way back we'll take highway 2 so we can get some rolling shots! This drive will be 250km in length and we anticipate it taking 2-2.5 hours.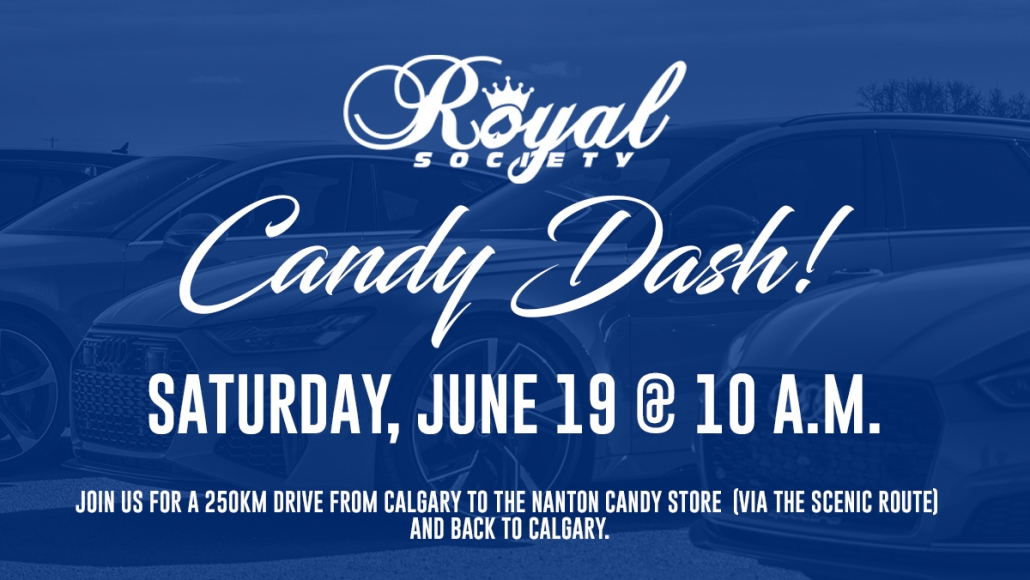 Please fill out the form below to RSVP.